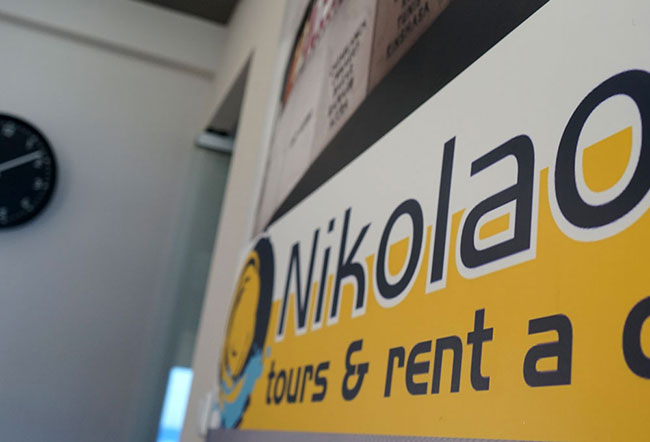 WELCOME TO NIKOLAOU TOURS
Before we get ahead of ourselves, we want to welcome you to NIKOLAOU TOURS.
We appreciate you taking the time today to visit our web site. Tour desk – NIKOLAOU TOURS is located in Igoumenitsa, which is an important city of Epirus, with a modern natural harbor, hub to the Mediterranean and Europe, linking the countries of the Adriatic Sea and the Ionian islands.
The company works consistently for more than 30 years in the tourism and transport business, having developed a solid network of partners created with absolute trust in the tourist audience of Western Greece and the Ionian islands.
CORE VALUES
In light of the past and full understanding of the present we offer value for money services and solutions concerning tourism and transport.
High Quality services.
Well equipped and tested vehicles.
Only experienced professional drivers.
Maintain your car to stay safe on the road.
Know how to handle a wide range of transport and tourism services.